The next level in our tanning is what we call the Platinum level. This level has a mixture of UVB & UVA Rays in it and because of that, the tanning beds are larger and give a luxury feel to your tan. With this level, you will also receive a higher level of UVA Rays without having to go into an all high pressure bed (see Diamond Level for all High Pressure.)
In this level, we offer 4 different types of beds to help you achieve your desired color and the time ranges anywhere from
7-12 minutes depending on which bed you choose to go in to. All these beds offer you a deep, darker tan and include high pressure facials to give your "hard-to-tan" face a wonderful glow. These units also offer you mutli-speed body fans to make your tanning experience more enjoyable. See below for our different beds in this level:
Super Sonic:
The Super Sonic is a 7 min max session that delivers a full 360 tan while giving you a darker tan from the oxygen rushing to the top layer of skin.

Star Power: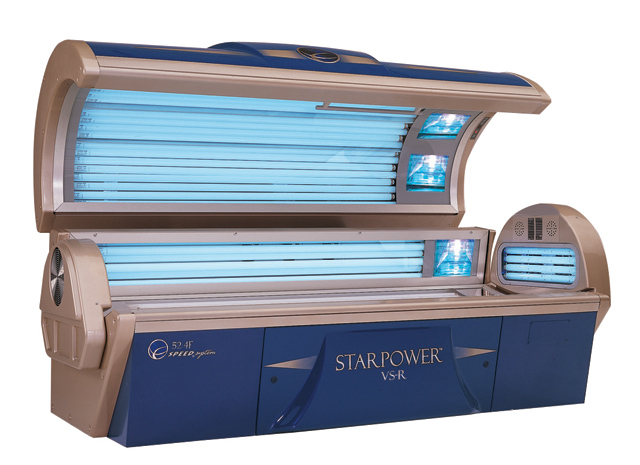 Our Star Power is a 12 minute max session that includes shoulder tanners and has a rounded top that does not lay right on you.
Luxura:
Our Luxura is our brand new 12 minute max bed that includes high intensity facials, has an a/c unit built into it to help keep you cool and has a computer generated voice that talks to you.